TEA FIELD ASSISTANT( NVQ Level 04)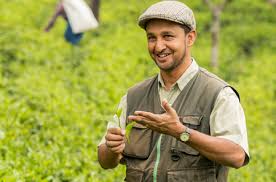 Starts from:Tue, September 1, 2020
Location
M.D.H. Jayawardana Mw,Athurugiriya,Sri Lanka
Apply Now
Course Feature
Course Type

Diploma Programme

Venue

NIPM - Athurugiriya

Course Price

Free of charge
Course Description
Academic Courses particularly designed to uplift the skills of the participants and enhance their competencies. In order to award the certificates for these courses, the participants are required to maintain a satisfactory academic record and meet the obligations mentioned in the course modules which they are enrolled. The following courses are included in the category of Academic programs.
Superintendents, Asst. Superintendents of estates, Executives of plantation companies, private estates, Planters / Proprietors attached to tea, rubber & coconut smallholder sector / livestock development / animal husbandry, cashew, export agricultural crops / sugarcane industry & agricultural sector who have the following qualifications & experience are eligible to apply for this diploma course.
Eligibility
G.C.E. (O/L) examination with six (06) passes
Age Limit – below 23 years
Objectives:
To introduce agricultural practices, estate management and provide training in theoretical technical and managerial aspects on Plantation Agricultural towards producing component field Officers with NVQ Level  4
To assist plantation companies and estates in identifying and selecting the most appropriate young candidates as field assistants
Duration:
12 months ( residential)
06 months - Theory & Practical
06 months - on the job training
Fee:
Free of charge
School leavers who are willing to pursue a career in the plantation sector as Tea Field Assistants
Subjects
Tea nursery techniques
New clearings
Mature areas
Administrative and operational records at divisional level
 
Plucking of green leaf
Handling of green leaf and post-harvest conditions
Perform supervisory / administrative functions
Development of human resources
Training Officer (Agricultural Economics)

Mr. Kulasekera, having graduated in University of Ruhuna, Bachelor of Science in Agriculture with second class – Lower Division entailed with Specializing in Agriculture Economics and Extension. Acquired professional training, Participatory Rural Apprai...