PROFESSIONAL PROGRAMME IN RUBBER MANUFACTURE AND FACTORY PRACTICES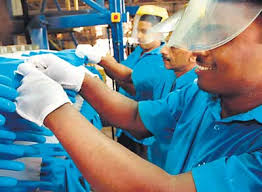 Starts from:Sat, August 1, 2020
Location
M.D.H. Jayawardana Mw,Athurugiriya,Sri Lanka
Apply Now
Course Feature
Course Type

Diploma Programme

Venue

NIPM - Athurugiriya

Course Price

Rs. 45,000/-
Course Description
Academic Courses particularly designed to uplift the skills of the participants and enhance their competencies. In order to award the certificates for these courses, the participants are required to maintain a satisfactory academic record and meet the obligations mentioned in the course modules which they are enrolled. The following courses are included in the category of Academic programs.
Objectives:
To impart theoretical/practical knowledge and skills in rubber manufacture, factory management,
quality improvement and market requirements
To prepare candidates towards obtaining professional membership of NIPM
Pre examination training – 07 days (full time,residential)
􀂄 Written examination – 04 weeks after the pre-examination training
􀂄 Oral examination – 04 weeks after the written examination.
Fee:
Rs. 30,000/- per participant
(inclusive of lectures, practicals, field visits, course materials, examination and full board facilities)
Executives and proprietors with at least two (02) years experience in the rubber industry.
| Subjects | |
| --- | --- |
| Basic sciences | General aspects of rubber industry |
| Composition & preservation of latex | Chemicals used in raw rubber processing |
| Latex weighing and metrolac reading | Drying towers & crepe rubber manufacture |
| Ribbed Smoked Sheet (RSS) manufacture and their defects | Smoking and smoke houses |
| Drying, sifting, grading and packing | Defects in sheet rubber manufacture |
| Centrifuged latex | Manufacture of rubber products |
| Latex based products | Dry rubber based products |
| Value added grades/special grades | Rubber wood industry |
| Technically Specified Rubber ( TSR) | Defects in grading and packaging of rubber |
| Effluent treatment and disposal | Domestic and global trends in marketing of rubber |
| Factory management, industrial health, factory hygiene and safety | Rubber machinery and maintenance |
| Quality management | Cost control and labour deployment |
Management
Training Officer (Management)

Currently functions as Training Officer impeccably with distinctive abilities and qualities in Management. His work schedules evolve high degree in organizational structures, meticulous implementations, planning & programme in supremacy which all categori...