HIGHER NATIONAL DIPLOMA IN PLANTATION CROP TECHNOLOGY –
(NVQ LEVEL 06)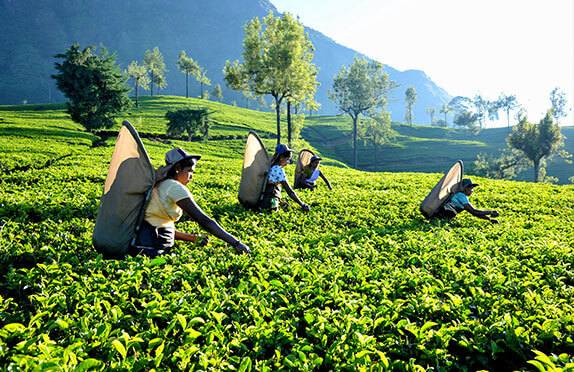 Starts from:Tue, December 1, 2020
Location
M.D.H. Jayawardana Mw,Athurugiriya,Sri Lanka
Apply Now
Course Feature
Course Description
Academic Courses particularly designed to uplift the skills of the participants and enhance their competencies. In order to award the certificates for these courses, the participants are required to maintain a satisfactory academic record and meet the obligations mentioned in the course modules which they are enrolled. The following courses are included in the category of Academic programs.
Superintendents, Asst. Superintendents of estates, Executives of plantation companies, private estates, Planters / Proprietors attached to tea, rubber & coconut smallholder sector / livestock development / animal husbandry, cashew, export agricultural crops / sugarcane industry & agricultural sector who have the following qualifications & experience are eligible to apply for this diploma course.
Objectives:
To upgrade the competencies of the students in plantation crop technologies
To prepare candidate towards obtaining a Degree in Plantation crop technology
Duration:
01 year
Fee:
Rs. 125,000/- per participant
Those who have NVQ level 5 qualification in a relevant field.
| Subjects | |
| --- | --- |
| Organic cultivation in plantation crops | Quality control and standards |
| Animal husbandry in plantation sector | Technological innovations in Plantations |
| Aquatic resource management in plantation sector | Agricultural business management |
| Soil and Water Conservation | Agricultural sales &marketing Management |
| Soil Fertility Management | Creating and Maintaining of a Learning Culture |
| Plantation forestry | Creating and Entrepreneurship development |
| Forage production with plantation crops | Ethnic, religious, gender regional differences |
| Accounting (financial acc. & auditing) | Introduction to Management and Organization |
| Plantation eco-tourism | Managing human resources |
| Landscaping in plantation sector | Planning and Scheduling work at workplace |
| Cleaner production | Planning and Project analysis |
| Food Safety of plantation crop products | Problem Solving and Decision Making |
| Integrated pest management | Pre-harvest practices to improve quality in crop produce Teamwork and Leadership |
| Packing and transportation techniques for plantation crop produce | Workplace communication management |
| Storage of plantation crop products | Introduction to Laboratory Research Job training and Report (for NVQ 6) |
| Basic mathematics (for NVQ 7) | Statistical methods (for NVQ 7) |
Training Specialist Agric. Econ

Mrs. Illangathilaka, did her MSc in Kuban State Univercity & BSc too, at the same University in Agriculture. Since 1995, was a Research Student Fellow at Institute of Fundamental Studies and thereafter, Engaged as Training Officer at NIPM till 2013. Prese...