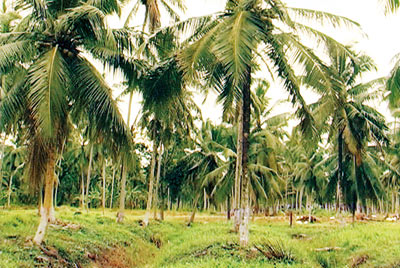 Starts from:Tue, December 10, 2019
Location
M.D.H. Jayawardana Mw,Athurugiriya,Sri Lanka
Apply Now
Course Feature
Medium

English / Sinhala / Tamil

Course Type

Skill Development

Venue

NIPM - Athurugiriya
Course Description
Target Group:
Field staff attached to Tea, Rubber, Coconut Plantations, oil palm
Objectives:
To upgrade skills in using modern methods and techniques for improving productivity in field operations
To improve planning, organizing and effective utilization of resources
Duration:
Ten (10) days (inclusive of Saturday & Sunday ; residential)
Medium:
English / Sinhala / Tamil
Fee:
Rs. 35,000/- per participant (inclusive of lectures, practical, course materials, field visits and full board facilities)
Venue:
NIPM – Athurugiriya / Regional centres – Bogawantalawa & Deniyaya
Timing:
September 2019
Technical Module
General aspects of plantation crops ( Tea, Rubber, Coconut & Oil palm)
Nursery techniques, pre and post planting practices and aftercare ( Tea, Rubber, Coconut)
Land preparation and fertilizer application (Tea, Rubber, Coconut)
Pest, disease and weed control ( Tea, Rubber, Coconut)
Harvesting techniques ( Tea, Rubber, Coconut)
Intercropping and infilling
Caring and protection adult plant
Transportation of Harvest
Inter cropping
Management Module
Management of change
Labour planning and utilization
Aspects of worker welfare and safety
Leadership and motivation
Effective communication
COORDINATOR
Currently functions as Training Officer impeccably with distinctive abilities and qualities in Management. His work schedules evolve high degree in organizational structures, meticulous implementations, planning & programme in supremacy which all categori...