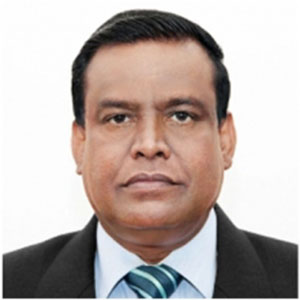 Mr. B. Wijayaratne
Chairman
Mr. B. Wijayaratne, the present Chairman of National Institute of Plantation Management is a significant personality in Sri Lanka Administrative Service who reached SLAS Super Grade before retirement in October 2018. Thereafter, appointed to NIPM distinguished Chairperson in February, 2019. Mr. Wijayaratne holds wide array of experience in public service as Head of Institutions spanning over well exceeded three decades with flamboyant beginning I 988 as Government Agent at rural Padaviya, from where, rose to prestigious high profile rank of Ministry Secretary in enormous number of Ministries. He was Commissioner General of Motor Traffic during brilliantly placed beleaguered career, which was successfully manifested. Extensively high profile career Head, excelled in training assignments locally & internationally in reputed organizations. Conferences / Study Tours / Seminars attended are immensely collaborated adding wisdom positively towards high end results of institionalized functions. He had conducted & participated in discussions with top ranked renowned international personalities worldwide for implementation of various projects in our island nation which enhanced professional qualifications with practicality, widely. Held the supremacy position of President of Sri Lanka Administrative Service Association 2010/2011.
Mr. Wijayarane's outstretched academic qualifications are Master of Public Administration – 2003, Post Graduate Institute of Management, Univercity of Sri Jayawardenapura,

Same academic persuarance in 2010 at USJ,

Certificate of Fellowship ( Fisheries Policy & Planning ) – 2002 Marine Research Institute, United Nations in Iceland,

Diploma in Advanced English for Administration & Academic Purposes at University of Colombo

Certificate of Public Administration at Sri Lanka Institute of Public Administration B.Sc ( Public Administration ), University of Colombo

His high esteemed positions held during public service were Secretary, Ministry of Agriculture,

Ministry of Youth Affairs & Skills Development,

Director of Sri Lanka Institute of Development Administration,

Additional Secretary of Ministry of Economic Development,

Commissioner General of Motor Traffic, Director at Ministry of Plantations to name a few accredited to his brilliance.

Mr. B. Wijayaratne extends panoramic guidance & instructions as warranted magnificently, in super magnanimous mode for rapid deployment of pursuits towards orientation of highly placed professionalism and objective to divert it to periodic individuals who join the institution for skilled Masters on knowledge enhancement academically. He will definitely drive & gear NIPM to receive and incorporate into University Grants Commission accreditation in due course, in least possible delay, ventured into the top most level in education.
Dr. K.H.G.M. Prasad Dharmasena
Director / Chief Executive Officer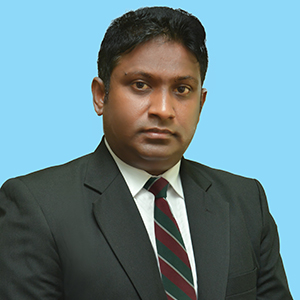 Dr. K.H.G.M. Prasad Dharmasena
Director / Chief Executive Officer
Dr. Prasad Dharmasena is an exemplary renowned character in vital subjects of Environmental Management, Soil Conservation, Agroforestry & Plantation Management with brilliance expertise knowledge spanning over 19 years. He held supremacy positions of Senior Manager in Agroforestry & Sustainability attached to Hayleys Group of Talawakelle Tea Estates & Kelani Valley Plantations prior to present advocacy. He was in academic staff of Rajarata University of Sri Lanka in the capacity of Lecturer & Subject Coordinator in Environmental Management. In addition to his super grade accreditations, contributed immensely to state universities as a visiting lecturer in Environmental Conservation & Management. Should place on record that Dr. Dharmasena manifested preliminary experience in Plantation Management having worked in few Rl Plantation Companies as Plantation Executive gaining wide experience in Agroforestry, Timber & Tea cultivation with manufacture, too.
Faculty of Physical & Material Sciences, foreign University of Kashmir awarded a scholarship package 2009 – 2012 where he read to his Masters & obtained the doctorate.

Actively collaborated intensively in Research & Development on facts finding along with research in Agroforestry & Environmental Management having extensively contributed towards Plantation Industry with subjugate analysis data on Biodiversity, Soil Conservation, Environmental Economics & Valuation.

Dr. Prasad Dharmasena has academic qualifications of Graduation in Environmental Management (sp) from Rajarata Campus,

Master of Science in National Resource Management from Post Graduate Institute of Agriculture – University of Peradeniya,

Doctorate in Philosophy (Ph.D) in Agroforestry & Plantation Management at the Department of Geography and Regional Development – the Faculty of Physical & Material Sciences at University of Kashmir, India.


Dr. Dharmasena presently discharge a yeoman uphold great service to NIPM, in which, drive & gear towards moderate oriented management structure, strictly rejuvenated NIPM. All his endeavors should end up with University Grants Commission recognition and manoeuvre.