Ruvini Nirudika Lokuhetti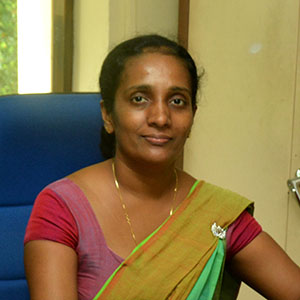 Training Specialist (Management)
Academic Qualification
Ms. Ruvini N. Lokuhetti graduated from the Faculty of Management Studies and Commerceof University of Sri Jayewardenepura with a Bachelor of Science in Management (Public)with a Second class upper division.Ms Ruvini joined with NIPM in 2011, after having five years of lecturing experience in theUniversity of Sri Jayewardenepura and she is a Visiting Lecturer of University of SriJayewardenepura.She has completed her Potgraduate Diploma in Development Studies at University ofColombo and she's currently in the process of completing her Masters in DevelopmentStudies from the same university. Also she has obtained part qualifications from the Institute of Chartered Accountants of SriLanka and completed the Intermediate level examination at the same institution.She is currently occupied in delivering Management and Accountancy related modules.
Master of Development Studies, University of Colombo
Postgraduate Diploma in Development Studies with a Distinction pass
B.Sc. Management (Public) Special Degree with a Second class upper division.